Intech's Event on 'Digital Transformation' remained successful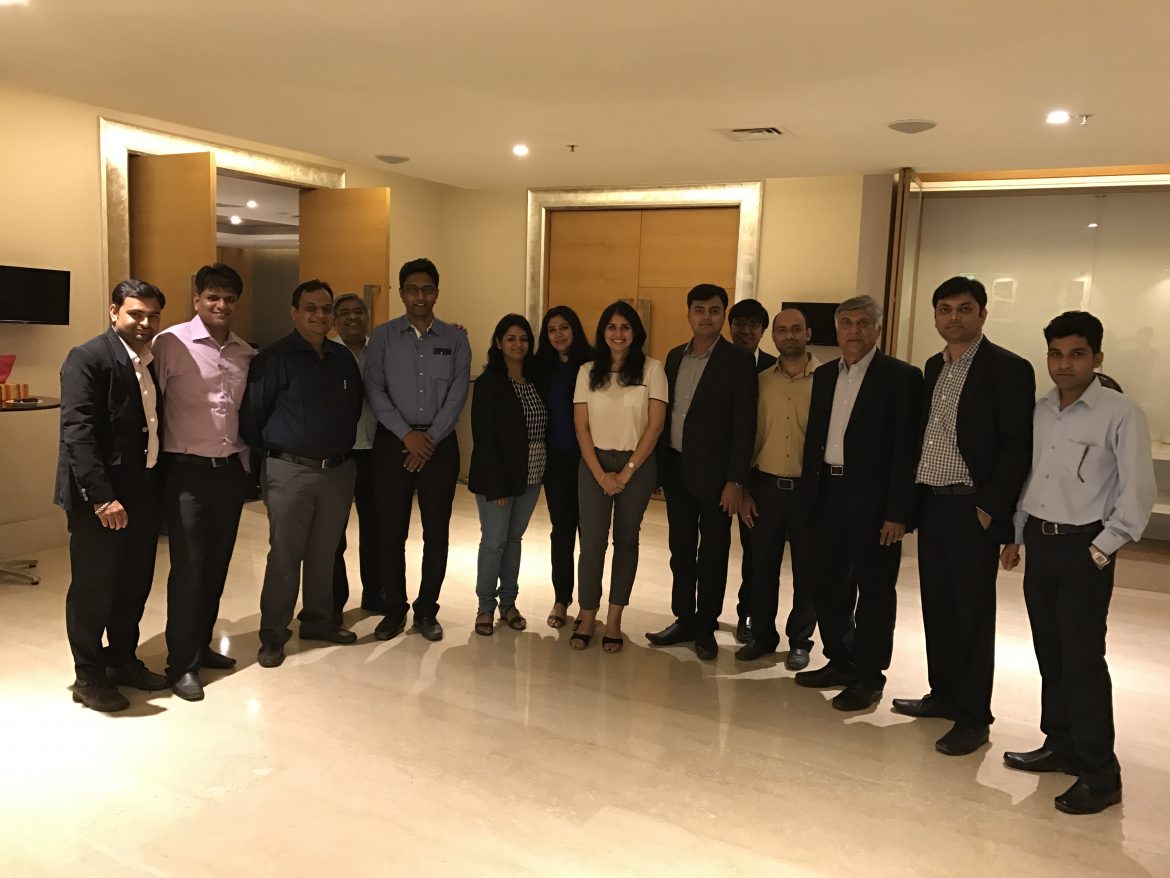 Intech conducted a CXO Leaders' Dialogue on much discussed topic – Digital Transformation on 18th November, 2016.The event was well received by the attendees and got an overwhelming response. The Event witnessed experts from Microsoft, Intech and Comparex share knowledge on Digital Transformation.
The event started with the very dynamic Mr. Piruz Khambhata, Chairman & MD of Rasna Group who talked about his experiences as a leader and how digitization has helped Rasna.
Ms. Anuja Parikh, Director of Intech Systems addressed the audience with the insights of Fourth Industrial Revolution – Digital Transformation which has taken the world by storm. She talked about how it is enabling companies – small and big in offering new services and how manufacturing companies can benefit from this transformation.
Mr. Ashok Dash from Microsoft spoke to the audience about all new Microsoft Dynamics 365, an integrated ERP and CRM Solution. He gave an in depth understanding of this new product and how it enables companies to engage with customers, empower their employees, optimize their operations and transform their products and services.
Microsoft Azure – the Cloud Platform from Microsoft and Office 365 also gained much attention from the audience. Mr. Umang Agnihotri from Microsoft spoke about a number of options available on Cloud. With Azure supporting IoT (Internet of Things), Analytics and Mobility, what seemed a science fiction is now a reality. The most significant thing about Azure is that it is completely an open platform supporting all products (Linux, SAP, Oracle, etc) in addition to all Microsoft platforms.
Microsoft has come up with a new Office Suite containing all the new productive applications called Office 365 (O365), which was spoken about by Ms. Deepti Hait from Comparex. She wowed the audience by showing them ROI benefits by adopting O365 as compared to other solutions.
Many of our customers from Rasna International, Inductotherm, Shyam Plastics and Colorrobia also attended the event and shared their experiences with Intech. The audience were pleased to gain the insights about how Digital Transformation is changing the world.
To those of you who attended, hope your takeaway will help you in growing and transforming your business!