Key Takeaways From Our Webinar "Microsoft and SAP Together: Unlock a Greater Value."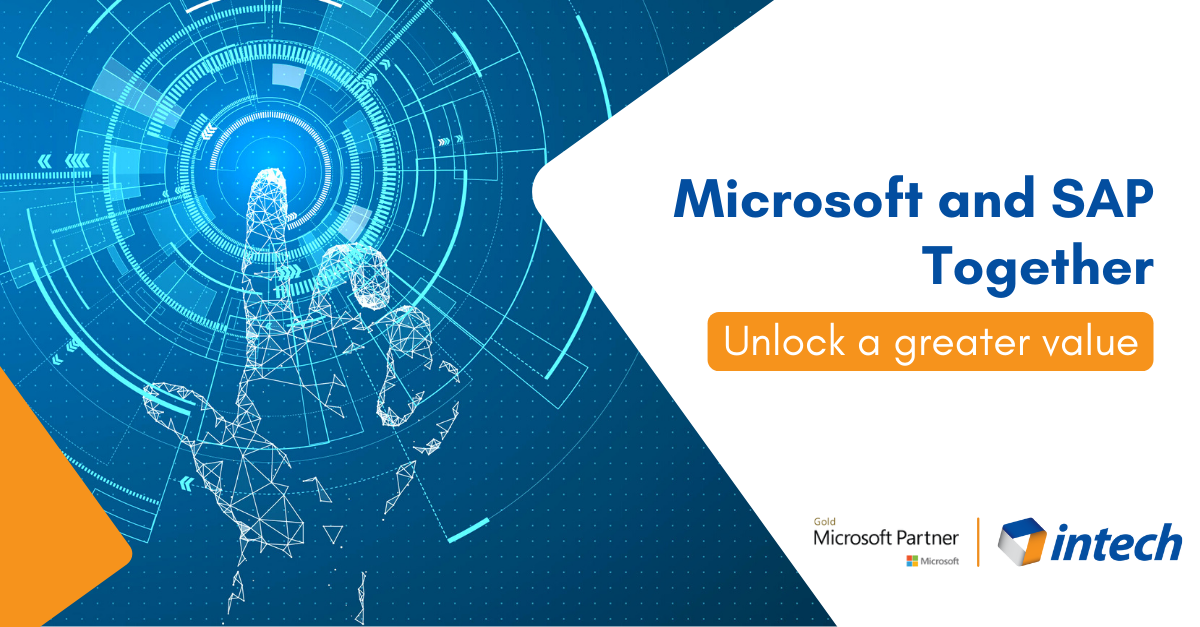 We recently organized a webinar, "Microsoft and SAP Together: Unlock a Greater Value," to provide some insights into how our customers can uncover strategies for modernizing and redefining their SAP Systems with Microsoft solutions in the digital era to increase revenue, reduce cost, and remain agile.
Together, SAP and Microsoft help you accelerate the transformation of businesses into intelligent and frictionless enterprises. Here are some key takeaways in case you missed our webinar:
You can get the maximum value from existing investments in SAP with Microsoft technologies.
By integrating your SAP applications with D365 CRM, you can get 360-degree visibility across various customer touchpoints.
By integrating your SAP applications with Power BI connectors, you can get actionable insights in real-time.
Power Apps help to extend the platform via simple and low-code mobile applications designed for particular functions.
Safeguard your SAP environment with the cloud capabilities of Azure.
Contact us today to learn more about how SAP and Microsoft can jointly unlock a greater value for your business.
About SAP: SAP is a market leader in enterprise applications software, helping businesses of all sizes leverage advanced analytics, machine learning, and IoT to enable them to transform into intelligent enterprises.
About Microsoft: Microsoft enables digital transformation for the era of an intelligent cloud and an intelligent edge. Its mission is to empower every person and every organization on the planet to achieve more. Microsoft business applications help accelerate digital transformation across start-ups, businesses, and government agencies.
About Intech: Intech Systems is a boutique IT services company focused on providing world-class implementation and support services for Microsoft Business Applications. Our wide range of services helps companies in their digital transformation journeys by providing technology solutions, including – Microsoft Dynamics 365, Microsoft Dynamics F&O/AX & BC/NAV, Microsoft Dynamics CRM, Microsoft Azure, Power BI, Power Apps, and more. In addition, Intech also offers a range of complementary business solutions, such as Office 365, HR and Payroll solutions, IoT, and AI solutions. With offices in India and the US, Intech has a rich experience of over 40 years, with more than 100 certified consultants, having implemented projects in 10+ countries. We are amongst the top Microsoft Dynamics managed partners in India and a Microsoft-certified Dynamics ERP Gold Partner.
We are also offering FREE consultations exclusively to all our webinar attendees. In case you are interested to explore the solutions that best suit the requirements of your company, please register here to avail of your free consultation.