Key Takeaways From Our Webinar "Enable Growth With Dynamics 365 ERP."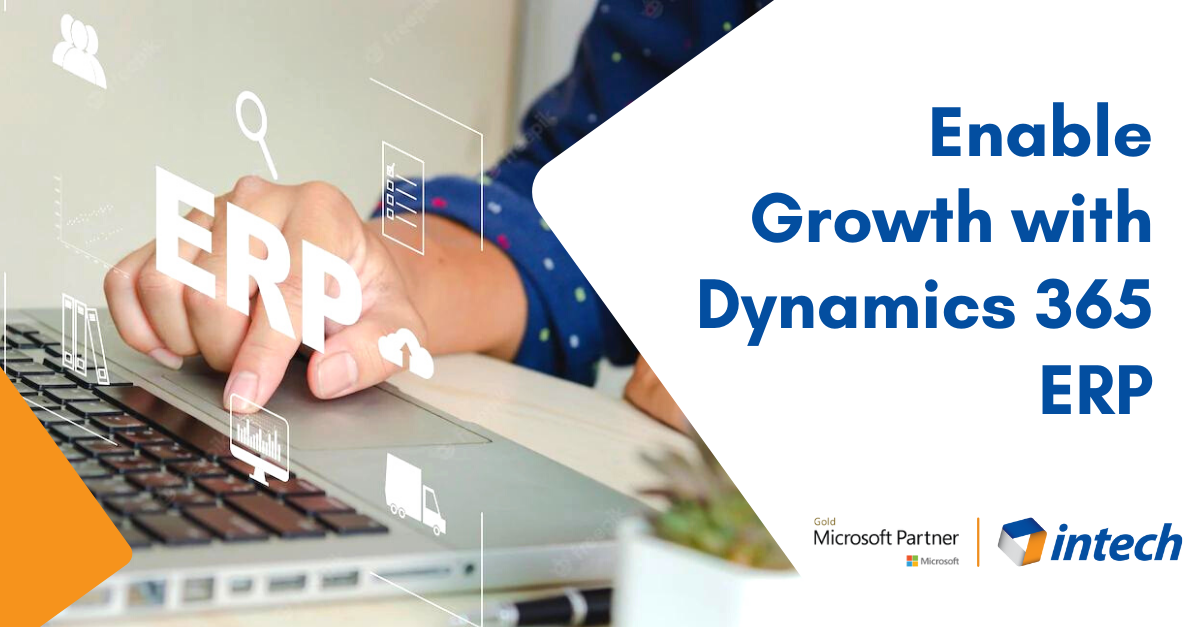 With the advancement of technology in this today's increasingly digitalized world, organizations need to find creative ways to manage their business operations while ensuring all the functions are on the same page by streamlining their procedures to keep pace with the latest technologies.
Business leaders are under constant pressure to reduce costs, improve customer experience and increase profitability. Thus, organizations need to equip digital forces to disrupt business models and increase productivity. This will also enable organizations to future-proof their technologies, systems, and processes for 2022 and beyond.
We recently organized an exclusive event "Enable Growth With Dynamics 365 ERP," in association with Microsoft at the Microsoft Mumbai Office to help our attendees uncover growth strategies for modernizing their business in the digital era to increase revenue, reduce cost, and stay agile.
Here are some key takeaways in case you missed our event:
You can build digitally resilient supply chains with the help of Microsoft D365 ERP solutions.
Microsoft is offering solutions to the top challenges in the manufacturing industry with its state-of-the-art ERP solutions.
Microsoft ERP solutions enable global visibility, real-time reporting, inventory management, material requirement, and production planning, among other benefits.
Intech offers several add-ons that can help enhance the capabilities of D365 Supply Chain Management.
Intech has played a key role in helping several enterprises overcome disruption in global supply chains by extending proper implementation and support.
You can also integrate Power BI into your system to build actionable real-time insights.
Power Apps help to extend your capabilities via simple mobile apps for particular functionalities.
Contact us today to learn more about Microsoft business solutions and how they can help drive growth for your business.
About Microsoft: Microsoft enables digital transformation for the era of an intelligent cloud and an intelligent edge. Its mission is to empower every person and every organization on the planet to achieve more. Microsoft business applications help accelerate digital transformation across start-ups, businesses, and government agencies.
About Intech: Intech Systems is a boutique IT services company focused on providing world-class implementation and support services for Microsoft Business Applications. Our wide range of services helps companies in their digital transformation journeys by providing technology solutions, including – Microsoft Dynamics 365, Microsoft Dynamics F&O/AX & BC/NAV, Microsoft Dynamics CRM, Microsoft Azure, Power BI, Power Apps, and more. In addition, Intech also offers a range of complementary business solutions, such as Office 365, HR and Payroll solutions, IoT, and AI solutions. With offices in India and the US, Intech has a rich experience of over 40 years, with more than 100 certified consultants, having implemented projects in 10+ countries. We are amongst the top Microsoft Dynamics managed partners in India and a Microsoft-certified Dynamics ERP Gold Partner.
As announced during the session, we have an exciting opportunity for you. We are offering up to 10 hours of free consultation exclusively to all our attendees. In case you are interested, please register yourself here.