Event Key Takeaways, "Powering Digital Transformation Across The Professional Services Sector With Microsoft Business Applications"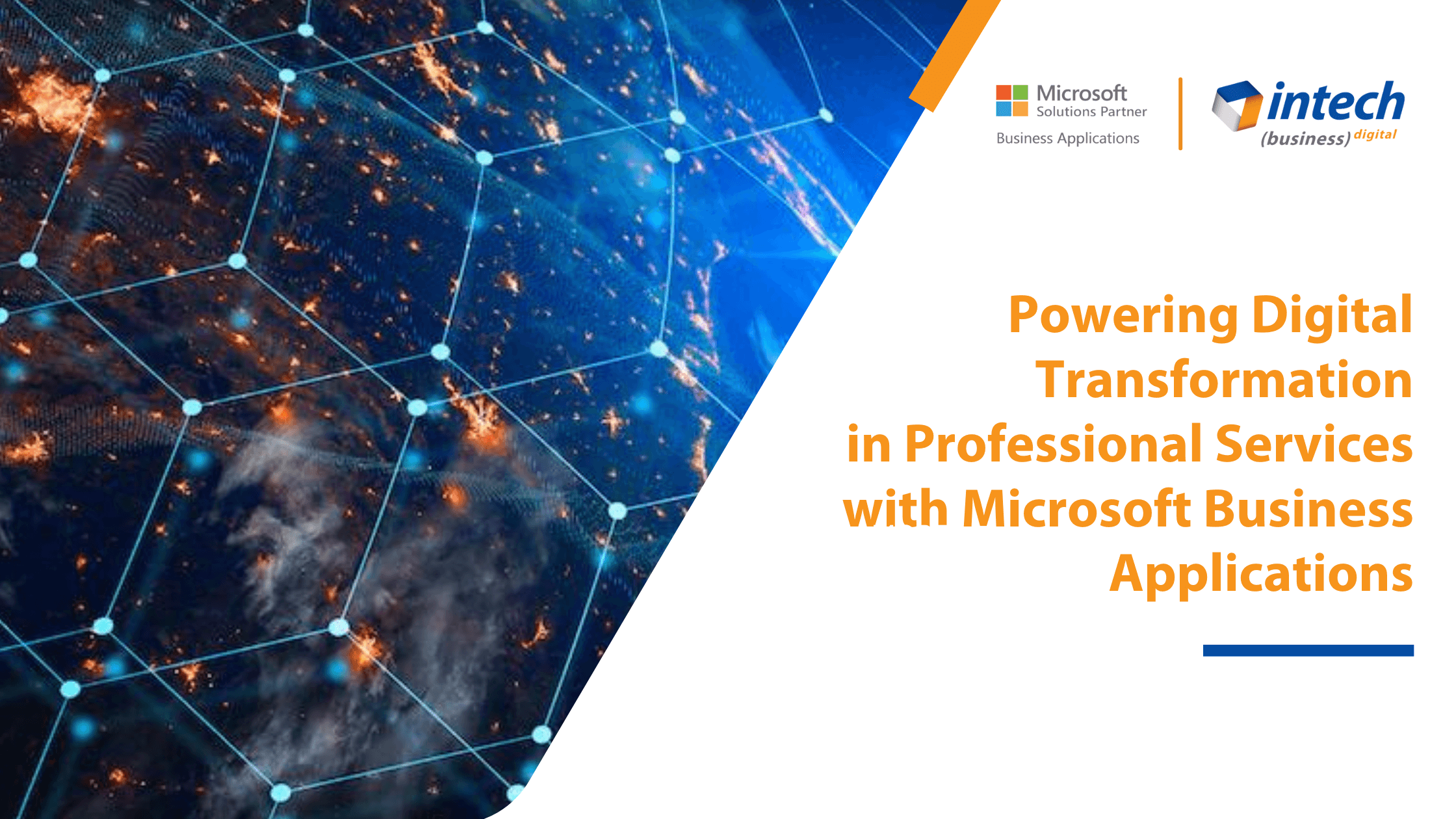 In today's digital age, organizations must effectively manage their business operations to remain agile and profitable while optimizing customer needs.
Business leaders are under constant pressure to reduce costs, deploy smarter solutions faster, and improve customer experience to keep pace with the changing times. But where do they start? Professional services organizations find it especially challenging to win over new customers, complete projects on time, and meet profit targets while maintaining high-quality standards.
We recently organized an exclusive event "Powering digital transformation across the Professional Services sector with Microsoft Business Applications," in association with Microsoft at the Microsoft Mumbai Office to help our attendees to discover strategies for remaining competitive in the digital age, driving revenues and cutting costs while staying lean.
Here are some key takeaways in case you missed our event:
Some of the key challenges facing the professional services industry today are: End-to-end tracking across the process cycle, optimizing resource utilization, increasing business agility, decreasing global financial complexities and risks, accelerating project delivery, and managing big data.
The suite of Microsoft Dynamics 365 is driving success for thousands of organizations worldwide through its enhanced project management capabilities, streamlined project financials, optimized resource profitability, and greater business impact.
Businesses can seamlessly connect to their data sources, visualize and discover what's important with Microsoft Power BI. Seamlessly connect this tool with your Dynamics suite to gain actionable insights that will help you take data-backed decisions.
With Microsoft Dynamics 365 and Microsoft Power Platform, you can get the visibility, collaboration, and agility needed to drive success across your project-centric business – from prospects to payments to profits.
ITeS organizations need to equip these digital forces to disrupt business models, accelerate cloud journeys for their customers, and increase overall profitability. This will enable organizations to future-proof their technologies, systems, and processes for 2023 and beyond.
Contact us today to learn more about Microsoft business solutions and how they can help drive growth for your business.
About Microsoft: Microsoft enables digital transformation in the era of an intelligent cloud and an intelligent edge. Its mission is to empower every person and every organization on the planet to achieve more. Microsoft business applications help accelerate digital transformation across start-ups, businesses, and government agencies.
About Intech: Intech Systems is a boutique IT services company focused on providing world-class implementation and support services for Microsoft technologies. We are amongst the first partners in India to have received the "Solutions Partner for Business Applications." Our wide range of services helps companies in their digital transformation journeys by providing technology solutions, including – Microsoft Dynamics 365, Microsoft Dynamics F&O/AX & BC/NAV, Microsoft Dynamics CRM, Microsoft Azure, Power BI, Power Apps, and more. In addition, Intech also offers a range of complementary business solutions, such as Office 365, HR and Payroll solutions, IoT, and AI solutions.
If you would like to know more, contact one of our experts today! Get in touch with us at sales@intech-systems.com.