Intech Systems recognized among the winners of Microsoft Cloud Champions 11 program's third season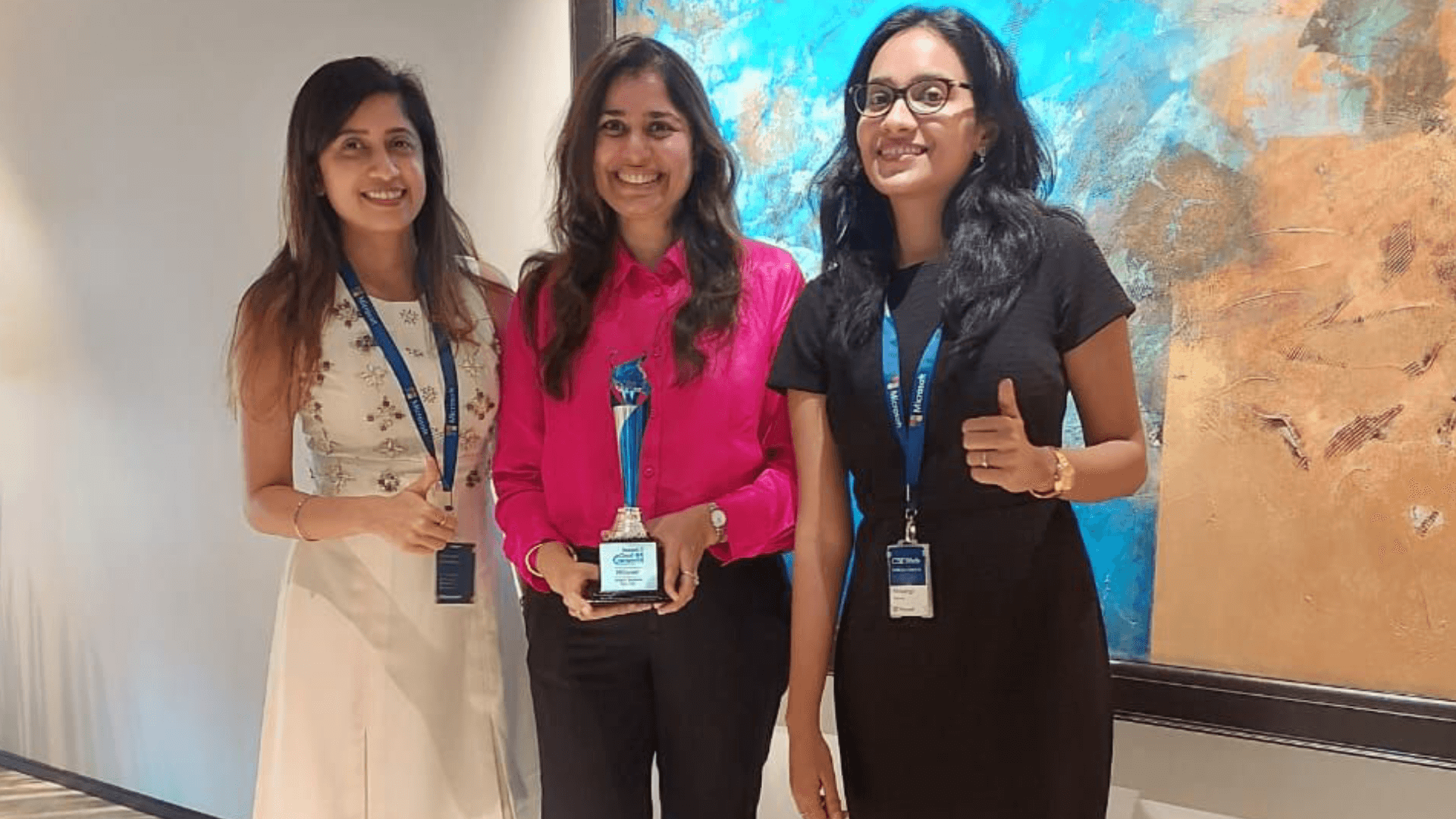 The program recognizes 11 partners and one CSP indirect provider for their innovative solutions to empower SMBs in their digital transformation journeys
Intech is proud to announce that it is among the winners of the third season of Microsoft Cloud Champions 11. This is a unique program designed to drive year-on-year growth for Microsoft Cloud Service Solution Providers (CSPs). This season received 471 entries across 71 cities in India. Intech won the award in the Business Applications category for achieving tremendous growth in its cloud adoption business for SMB customers, and the highest number of NAV to BC migrations in India, making it one of the fastest-growing partners serving the SMB market in India.
The Cloud Champions 11 program, now in its third season, enables Microsoft CSP partners in accelerating their cloud business by unlocking the vast opportunities presented by India's small and medium business (SMB) segment. Open to all Microsoft CSP partners in the country, the program engaged with partners in multiple ways, including training, masterclasses, peer learning, engagement sessions, as well as rewards and recognition for the sales teams.
Samik Roy, Executive Director – Corporate Medium and Small Business, Microsoft India, said, "Empowering small and medium businesses in their digital transformation journeys is a focus area for us at Microsoft. Our partners play a central role in helping us realize this vision. The winners of season 3 of the Cloud Champions 11 program truly embody the power of innovative technology solutions to empower organizations to do more with less. My heartiest congratulations to all the winners of this season. I am privileged to be working with these partner organizations who are helping us shape the next phase of Digital India's SMB sector."
Anuja Parikh, CEO of Intech Systems, says, "It is an absolute honor to receive this award. Over the past year, we have successfully completed one of the highest numbers of NAV to BC migrations in India, and with Microsoft's support on both the sales and technical sides, we are hoping to increase growth in Business Applications while expanding into Azure and Modern Workplace Solutions. We are aiming to increase our engagement with SMBs and make 2023 a great year for us."
More information on the program is available at https://www.microsoft.com/en-in/campaign/cloudchampions11/.
About Intech Systems
Intech Systems is a boutique IT services company focused on providing world-class implementation and support services for Microsoft Business Applications. Our wide range of services helps companies in their digital transformation journeys by providing technology solutions, including – Microsoft Dynamics 365, Microsoft Dynamics F&O/AX & BC/NAV, Microsoft Dynamics CRM, Microsoft Azure, Power BI, Power Apps, and more. In addition, Intech also offers a range of complementary business solutions, such as Office 365, HR and Payroll solutions, IoT, and AI solutions. With offices in India and the US, Intech has a rich experience of over 40 years, with more than 250 certified consultants, having implemented projects in 10+ countries. We are amongst the top Microsoft Dynamics managed partners in India and a Microsoft-certified Solutions Partner for Business Applications.
Visit https://intech-systems.com/ to learn more