Intech organizes an event on 'Digital Transformation in Manufacturing' in Pune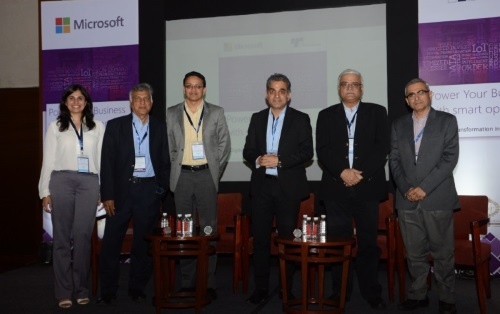 Manufacturing is booming in India and with many technological advancements, the processes have changes drastically. Manufacturing technology is evolving at a greater speed than ever. Various business technologies like Business Intelligence, Enterprise Mobility, IoT (Internet of Things), Cloud, etc. are changing the business processes. With all this happening around, businesses can't afford to stay behind. They must embrace this digital transformation to stay abreast with the competition.

With a view to educate the manufacturing companies about the benefits of going digital, Intech organized an exclusive round-table meet on 15th February 2018 at Westin Koregaon Pune, Maharashtra. The topic of discussion was 'Digital Transformation in Manufacturing'.
The event aimed at bringing together the CXOs like CEO, CFO, CIO, COO, and Directors of manufacturing companies to discuss about the future of manufacturing. The speakers included subject matter experts from Intech, solution experts from Microsoft and experienced professionals from manufacturing industry. The speakers and panelists imparted knowledge about the current trends in manufacturing and how they are benefiting the companies. They also discussed the real-life business cases that took the path of digital transformation for their success.
The panel discussion helped the audience get their questions answered and discovered what is right for their business. The videos of how the companies have transformed after adopting the digital transformation strategies gave the audience the better understanding about the topic.
The key agenda of the event was:
Role of Digital Transformation in manufacturing
How Microsoft Dynamics 365 can power up your business
Business Optimization with Data Analytics with focus on Power BI
Panel Discussion, Q&A and Open discussion
In the discussion and Q&A session, they showed keen interest in Intech's offerings like Microsoft Dynamics ERP, CRM, Power BI and Azure Cloud. The event was concluded with lunch and networking session. All in all, the event remained a remarkable success as it was well received by the audience.