Intech Expands Microsoft Solutions Partner Portfolio with Two New Badges for Data & AI and Digital & App Innovation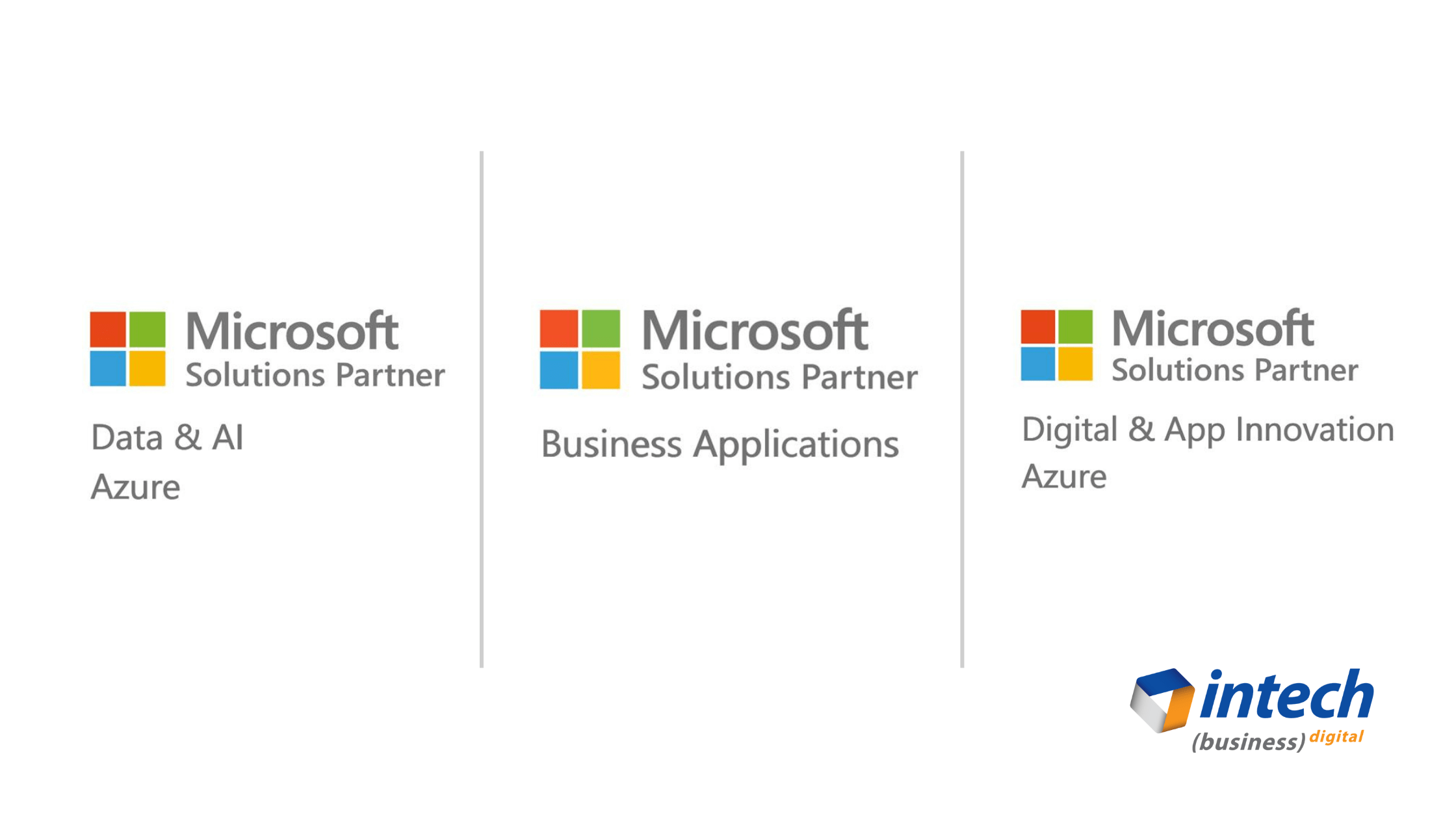 Intech is proud to announce that it has earned two new Microsoft Solutions Partner designations for proficiency in Data & AI and Digital & App Innovation, bringing its total number of badges to three. This recognition demonstrates the company's expertise and ability to deliver innovative solutions to clients while staying at the forefront of the latest technologies and trends.
"We are proud to have mastered Microsoft's three clouds – Business Applications, Modern Work Place, and Azure – offering businesses a smarter way to undergo end-to-end digital transformation, said Anuja Parikh, CEO of Intech Systems. Our recognition as a Microsoft Solutions Partner is a testament to our team's hard work and dedication and we are committed to leveraging our core competencies to help our clients grow more successful than ever before."
The Solutions Partner designation is an important recognition for Intech, as it demonstrates the company's capabilities in delivering customer success and validates its abilities to meet specific and evolving customer requirements. By achieving Microsoft-certified proficiency in three areas, namely Business Applications, Data & AI, and Digital & App innovation, Intech has solidified its position as a leader in the technology services industry.
Intech's proficiency in Data & AI and Digital & App Innovation will allow the company to provide even more value to clients seeking innovative solutions to complex business problems. The company's expertise in these areas will enable it to deliver data-driven insights, build intelligent apps, and create innovative digital experiences that drive business success.
With these new badges, Intech is setting its sights on earning even more badges in the coming months. The company aims to have certified proficiency across all six solution areas recognized by Microsoft.
Intech's focus on innovation, dedication to customer success, and commitment to mastering the latest technologies make it a trusted partner for businesses seeking to undergo digital transformation. Intech's commitment to staying at the forefront of the latest technologies and trends, coupled with its Microsoft-certified specializations and proficiency across multiple solution areas will drive greater success for all of its clients as they continue to navigate the ever-evolving digital landscape.
About Intech Systems
Intech Systems is a boutique IT services company focused on providing world-class implementation and support services for Microsoft Business Applications. Intech's wide range of services helps companies in their digital transformation journeys by providing technology solutions, including – Microsoft Dynamics 365, Microsoft Dynamics F&O/AX & BC/NAV, Microsoft Dynamics CRM, Microsoft Azure, Power BI, Power Apps, and more. In addition, Intech also offers a range of complementary business solutions, such as Office 365, HR and Payroll solutions, IoT, and AI solutions. With offices in India and the US, Intech has a rich experience of over 40 years, with more than 250 certified consultants, having implemented projects in 10+ countries. They are amongst the top Microsoft Dynamics managed partners in India and a Microsoft-certified Solutions Partner for Business Applications.