Key Highlights from Microsoft Inspire 2022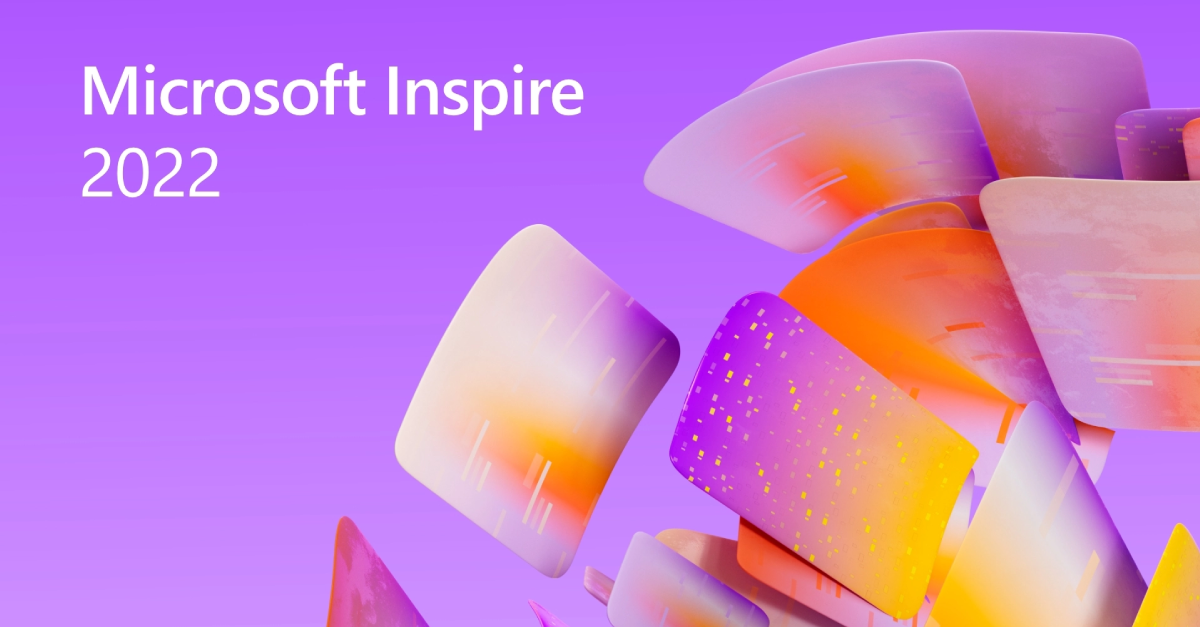 Microsoft revised long-running initiatives at the company's annual partner event, Microsoft Inspire 2022. The key focus points for this event were revisiting digital transformation, industry-oriented marketing, co-selling, and differentiated cloud offerings.
Microsoft Inspire marks a transitional phase for the corporation's partner ecosystem.  Microsoft holds this event in July each year to celebrate the work partners are doing across the globe and to recognize the impact they are creating on businesses of all sizes across industries. Among other important announcements this year, the company highlighted how they are planning to drive growth and profitability in the coming quarters with partner-focused platforms, how businesses can power innovation through modernization and migration, and how partners can help customers streamline their security across platforms.
At his Microsoft Inspire keynote, Satya Nadella, CEO of Microsoft, urged partners to go beyond "talking about digital transformation to delivering on the digital imperative for every organization." He further describes the digital imperative as infusing digital technology into all business processes- "It's what will make the difference between organizations that thrive and those that get left behind."
Let us round up the top 5 recurring themes from Inspire 2022:
1. Digital Technology: A deflationary force in an inflationary economy
The digital business race and the battle between leaders and laggards is nothing new. However, the latest economic developments, such as inflation, make the need for transformation all the more urgent. "Digital technology is a deflationary force in an inflationary economy. It's the only way to navigate the headwinds we are confronting today," suggested Nadella.
This is a prime opportunity for enterprises to capitalize on these emerging business trends and leverage these technological changes to become more successful than ever before.
2. Top 5 'Digital Imperatives' for every organization:
The event highlighted five key digital imperatives for every organization to do more with less:
A. Migrate to the cloud
Companies are rethinking their IT infrastructure investments to lower costs, increase business scalability and reduce their carbon footprint. By 2025, 95% of new digital workloads will be deployed directly into the cloud. By migrating to the cloud now, partners can help customers drive operational efficiency, deliver faster time to value, and reduce costs.
Microsoft offers a wide range of benefits to its customers moving to the cloud:
Competitive pricing to run Windows and SQL Server VMs on Microsoft Azure.
Azure as the world's computer with 10 new data centers in 10 different markets, spanning four continents, to be launched next year.
Microsoft Cloud for Sovereignty, provides policies, controls, and technologies that will enable customers to meet a government's specific data sovereignty, security, and privacy requirements.
Azure Arc enables customers to leverage the power of Azure in hybrid, edge, and multi-cloud environments.
B. Empower Fusion Teams:
Today, every company is a digital company. Organizations are keen to equip fusion teams of pro and citizen developers with state-of-the-art tooling to scale their impact together, and they are eager to adopt DevOps, which is quickly becoming the default platform to deploy code to production.
From Azure DevOps and GitHub to Visual Studio, Microsoft has the most comprehensive and trusted cloud platform to help developers transition from idea to code, code to cloud, and cloud to the world.
Azure DevOps and GitHub enable developers to collaborate, code, and deliver their solutions faster than ever before.
Azure Container Apps and Azure Spring Apps Enterprise are bringing the much-needed ease of developing and deploying modern and Java apps at a larger scale.
The Power Platform allows citizen developers to automate tedious operations and build low-code to no-code 365-degree business solutions at lowered costs.
C. Unify data and apply Artificial Intelligence (AI) models
Companies are becoming increasingly reliant on data to drive their decision-making process. We are in the midst of an AI revolution. AI is not only being used to process data but also to produce it.
The Microsft Intelligent Data Platform is helping customers refine their data journeys, from reducing the total cost of ownership to increasing the performance of data processing.
Microsoft has also developed and trained powerful AI models in Azure and has made them available as platforms to apply as use cases to unravel some of the greatest challenges we face as a society today.
D. Collaborative business process:
The global workforce today is split between two choices. Some employees are looking for the flexibility to work remotely, while others miss the face-to-face brainstorming sessions and the office banter. Moving forward, one thing we know for certain is that the hybrid work model is here to stay.
With Microsoft 365, companies have a comprehensive suite of solutions to optimize hybrid work and ensure that all their employees can collaborate easily, and work with ease and comfort, no matter where they are located.
Dynamics 365 is purpose-built for this new world of business processes. Microsoft's intelligent and reliable business applications connect data, processes, and teams, ushering in a new era of hyper-connected business and offering unparalleled value.
Microsoft also announced the launch of the Microsoft Digital Contact Center platform, which brings together Dynamics 365, Azure Communication Services, Teams, Power Platform, and Nuance into one, open, extensible, and collaborative platform to deliver seamless omnichannel customer engagement.
E. Prioritize Security:
Security must be the top priority for any company with a digital presence. Organizations are encountering an increasing number of cybersecurity threats and attacks.
Microsoft is combining technology and human expertise to deliver a comprehensive and secure platform for all its customers. From identity management to endpoint security, compliance, and data governance, Microsoft is offering multi-cloud support for all of a business's security demands.
3. The MCPP (Microsoft Cloud Partner Program) Switch
Inspire 2022 was notable for being Microsoft's first prominent partner event since it announced that it is pulling the current Microsoft Partner Network (MPN) program in October and replacing it with the new Microsoft Cloud Partner Program (MCPP). The company highlighted how they are planning to drive growth and profitability through partner-focused platforms. The revised partner program is set to debut later this year. It will discern partners according to their proficiency in the following six areas:
Data & AI (Azure)
Infrastructure (Azure)
Digital & App Innovation (Azure)
Business Applications
Modern Work
Security
4. Microsoft for Industry
Another key highlight from this year was Microsoft's hyper-focus on industry clouds. The company has planned six industry-specific cloud offerings-Financial Services, Healthcare, Manufacturing, Retail, Nonprofit, and Sustainability.
Industry Clouds focus on specialized processes with tools and business solutions devised to cater to a specific industry. These tailored industry solutions enable organizations to accelerate time to value, speed up innovation and drive benefits for their customers, employees, and the organization.
Microsoft is encouraging partners to leverage these industry cloud platforms and tailor their offerings for the industries that suit them best. As Althoff, Microsoft's chief commercial officer, said during his portion of the keynotes, "Our partners are key to our industry strategy."
"Go vertical" isn't a new appeal from Microsoft. The company has been compelling partners to take a vertical industry approach for years, and they strengthened it further by introducing the six industry clouds at Inspire 2022.
5. Roundup on Modern Work, Security, and Azure
As expected, Inspire 2022 was laser-focused on the Azure cloud, how Microsoft customers worldwide are profiting from it, and how partners can capitalize on these emerging trends to become more successful.
"Doing more with less doesn't mean working harder or longer," said Nadella. "That's not the way we're going to scale, but it does mean applying technology to amplify what you're able to do across an organization, so you can differentiate and build resilience. And it all comes down to how we can help you use the Microsoft Cloud to help your customers overcome today's challenges and emerge stronger. No other cloud offers our breadth or depth. No other cloud offers not just best-in-class products, but best-in-suite solutions across the entire tech stack."
Data is everywhere, and Azure's AI capabilities are required to harness that data for functional use. "This is the age of AI," said Nadella during his keynote address.
Microsoft also announced several noteworthy product launches and product updates as a part of Inspire 2022, including:
Want to know more about these emerging technologies and our partnership with Microsoft?
Contact us at sales@intech-systems.com today