AMERDIAN participates in NAVUG Summit 2016, Tampa, FL.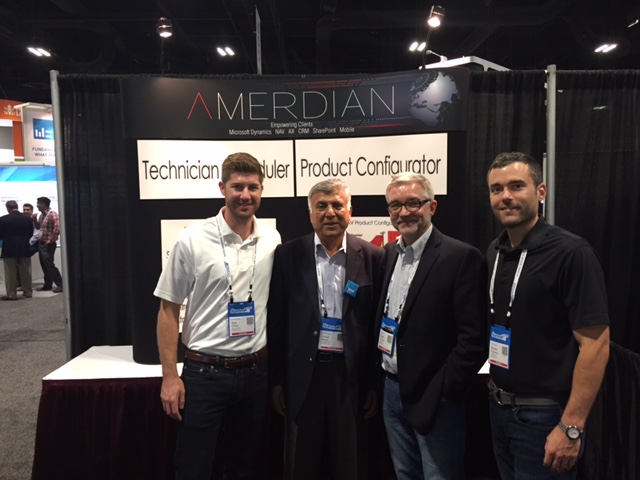 AMERDIAN, our joint venture with The Halden Group, participated in NAVUG Summit 2016 held from October 11-14 at Tampa, FL.
NAVUG Summit is meant to connect with other users and a knowledge sharing platform about Dynamics NAV. NAVUG Summit is organized by Dynamics NAVUG every year to keep the end users updated about the developments in Microsoft Dynamics NAV. This year, NAVUG Summit focused on past as well as current versions of Dynamics NAV.

Mr. Ashok Mehta, our Co-founder and MD says, "NAVUG was a great experience. The interest we got on our services and products, specifically Product Configurator and Quality Control was overwhelming. The Summit had everything – from Community and Best practices to Networking opportunities. It gave us not only a platform to showcase our products but also a chance to see what is happening out there in NAV's world! The takeaways from this Summit will be helpful in making Dynamics NAV a prodigious experience for its end users."
We also presented our product DynaEquip, which is designed specifically for Equipment Manufacturing and is a Microsoft Certified Product.